Welcome and choose from my Tantric and relaxing massages:
ENERGETIC TANTRA MASSAGE  for  men and women
(Somananda Tantra School)
120 min – 3000 Kč
TANTRA MASSAGE FOR MEN includes a healing lingam (penis) massage , but it is not an erotic massage, so "the happy end" is not the aim. On the contrary, using some taoistic and ayurvedic techniques, I lead the energy from the lower energy centres to the higher ones, which removes various blockages and unleash inherent power.
Men often have their heart separated from their body, which means that they either feel love or sexual desire, but they seldom experience it together. This deeply relaxing massage, during which every man recharges his batteries, connects that.
TANTRA MASSAGE FOR WOMEN discovers and celebrates your inner Goddess. It includes a deeper yoni (vagine) massage, so called "vaginal mapping", which gently awakens female sexuality and heals those parts which became unsensitive because of some negative emotions.
Experiences during the massage are very individual . You can just relax deeply or have a wide range of feelings and emotions which are released (joy, laugh, sadness, anger etc.). You can even experience unity with the oneness or the whole body orgasm. The important thing is not to expect anything, not to fight with awaken emotions, but accept everything that comes.
After this massage every woman feels refreshed, beautiful and shining from the inside.
Tantra massage includes a final relaxation with chakra stones.
FOR BOTH MEN AND WOMEN THE TANTRA MASSAGE IS A HEALING THERAPY WHICH CAN RESHAPE YOUR LIFE PHYSICALLY, MENTALLY, EMOTIONALLY, SEXUALLY AND SPIRITUALLY.
Teaching the SENSUAL TANTRA MASSAGE for couples
2x 5000 Kč / session
For couples who want to deepen their relationship and intimacy (at any age). Two sessions recommended.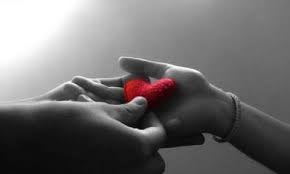 When Tantra Massage is not Recommended:
serious heart disease
serious skin problems
acute inflammation
longlasting psychic problems or mental illness
various addictions
overweight
during pregnancy
after vaccination (not earlier than 1 year after the last vaccine)
Here you can see a shot from the film Divine Tantra:
CHAKRA MASSAGE
60min / 1500 Kč
This is a therapy which includes stimulating some trigger points and using healing sounds with the purpose to clean and open your energy system. Without oil. Final relaxation with chakra stones.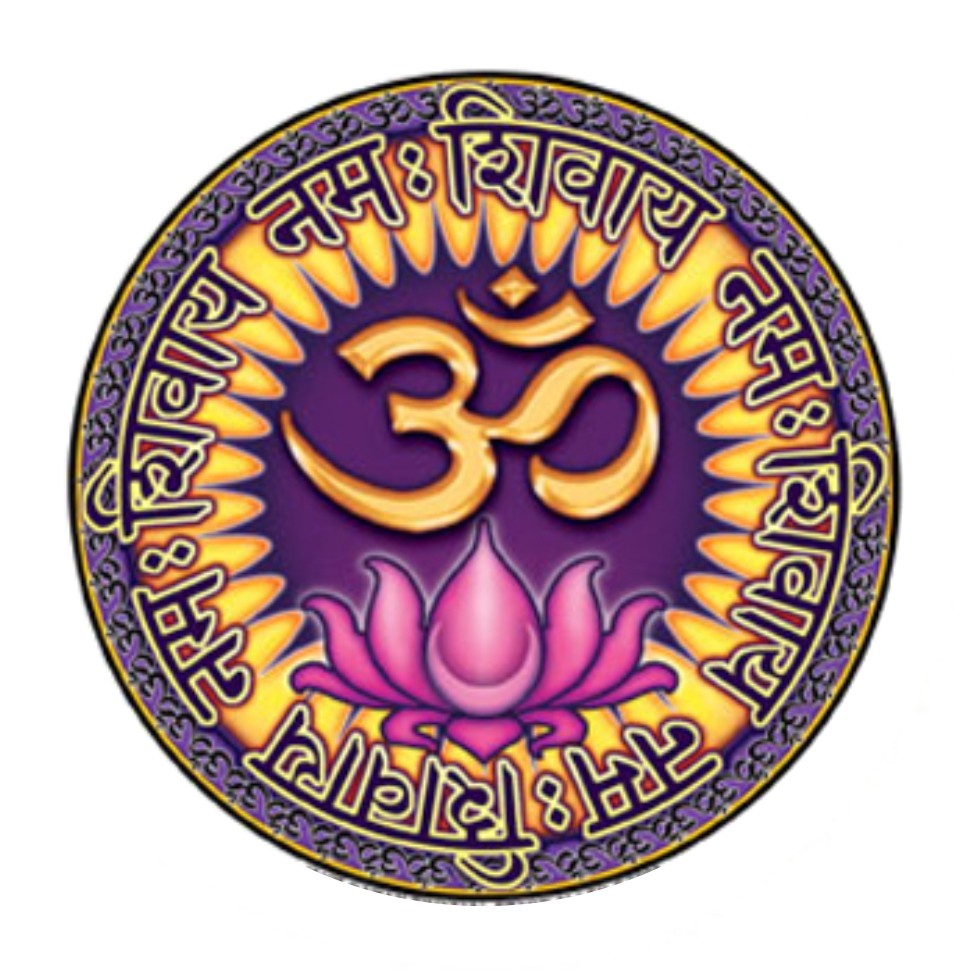 A short talk before the massage and sharing after is included in the price, but if it takes longer, I require +200 Kč .
Please, come at least 5 min earlier, especially, if you need to have a shower.
A short interview on the phone is required for the Tantra massage.
Please, don´´´ t drink coffee, black or green tea before the massage.
Relaxing Massages
MASSAGE OF  FOUR  ELEMENTS
60 min – 1000 Kč
is an energetic- sensual massage of the whole body. You can taste various types of touch inspired by four elements which surround us and are inside us and we need to balance them. Feel the firmness of the Earth, the passion of the Fire, let the Water calm you and the Air stroke you gently. It is a combination of the pressure, sensual and oil massage.
HAWAIIAN MASSAGE ALOHA
30 min – 500 Kč (back and neck)
60 min – 1000 Kč (whole body)
90 min – 1500 Kč (whole body + head and face)
is a relaxing oil massage , including the rhytmic strokes of the Hawaiian massage Lomi Lomi. The music of ocean waves takes you right to a tropical beach and the massage not only helps you to relax your body and mind, but also fills your heart with a peaceful joy.
At summer weekends I offer the Hawaiian massage ALOHA outside, right on the beach WINDY POINT by Lipno lake.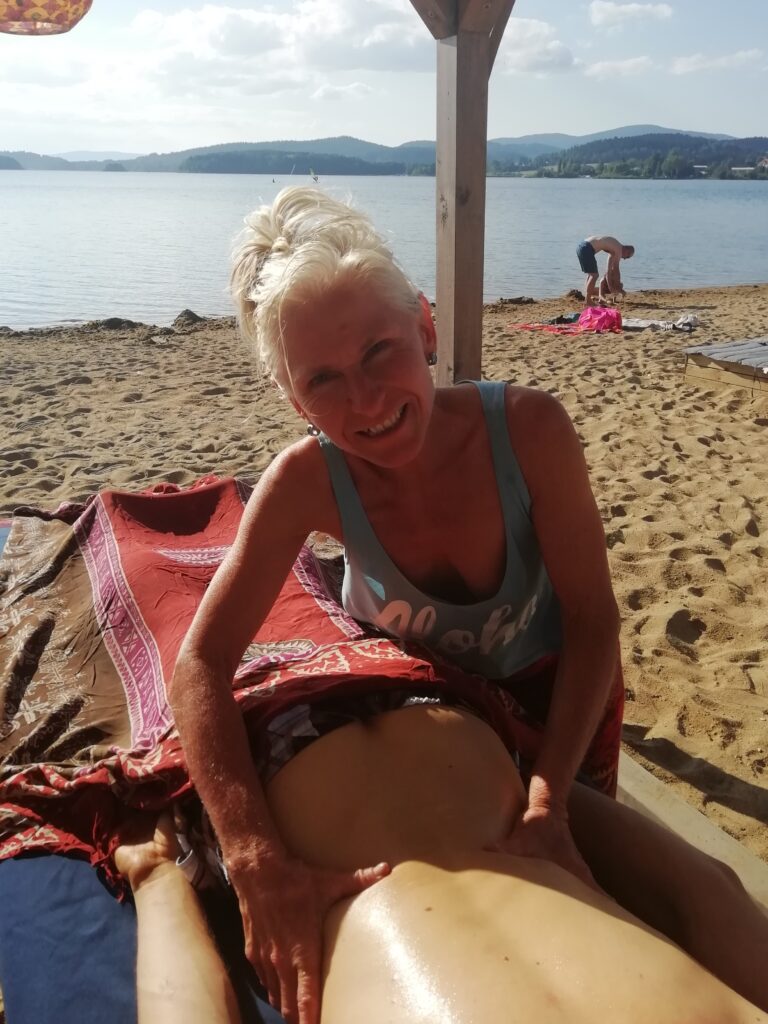 ROSE MASSAGE for women
60 min – 900 Kč
is a relaxing oil massage for women because a rose supports the feminine essence. I use the natural oil with the Bulgarian Rose which makes the skin as tender as rose petals. It heals women´ s organs, calms down your heart and mind and as it is aphrodisiac, it awakens joy. Let me pamper you like a queen!
MASSAGE FOR PREGNANT WOMEN
 45 min – 750 Kč 
! From the fourth month. This relaxing massage helps from common pregnancy disorders, such as tiredness, emotional hypersensitiveness or backache. It is a very gentle massage pleasant for both the mother and the baby.
INDIAN HEAD MASSAGE
30 min – 400 Kč
This antistress massage of your head, face, neck, shoulders and upper arms relieves tension , so it is a good prevention from headaches. It helps you to get rid of fears and depression.
THAI FOOT MASSAGE
 30 min –  500Kč
includes a calf massage and foot reflex massage in which I use not only my hands, but also a special Thai wooden stick. It is deeply relaxing, grounding and helps against insomnia.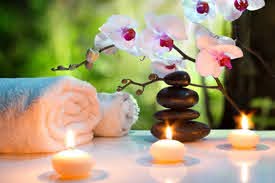 Working hours :
Monday 14.00 – 20.00
Tuesday 14.00 – 20.00
Wednesday 14.00 – 20.00
Friday 9.00 – 20.00
Please, make an appointment on the phone or via email in advance, especially for Tantric and evening massages. Thank you.
Payment in cash or to 1020036013/5500 after making an appointment. Thank you.
Weekends are also available.
You can buy vouchers.
ala.vida@email.cz
+420 728 725 545